Art Collection
The Nine is proud to support and showcase the works of female artists from around the world.
In addition to temporary exhibitions, we also have a permanent collection, expertly curated by Stephanie Manasseh of SM Art Advisory.
From large-scale canvases to textured rope art, we invite you to learn more about the pieces in our art collection, and the women who created them.
---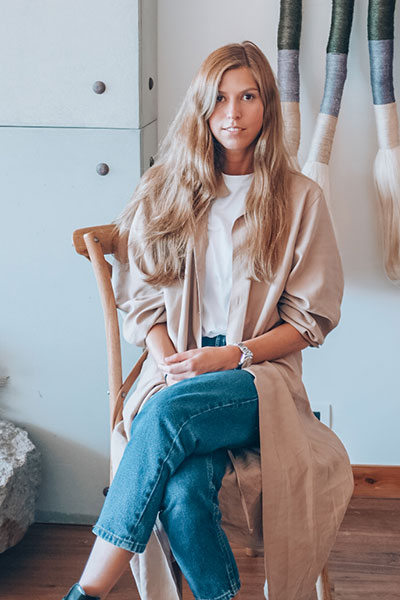 Alejandra Aristizabal
Alejandra was born in Manizales, Colombia (b.1987). She studied Visual Arts at Miami International University of Art & Design, where she explored painting, photography and sculpture. In 2016 she moved to Madrid, where she pursued a Masters in Communication Design, at the IED Istituto Europeo di Design.

Her studies brought her closer to Colombia's textiles and natural resources, discovering the artistic and social possibilities around Fique plant - Furcraea andina - a species native to the South American Andean region, and one of the Colombian national fibres. Alejandra decided to focus on this material to create beautiful pieces of art that have a purpose and highlight the sense of collaboration, sustainability, and love for mother earth.

With her art she aims to open conversations about nature, social narratives, and manual traditions. Alejandra lives and works in Bogotá, Colombia.
---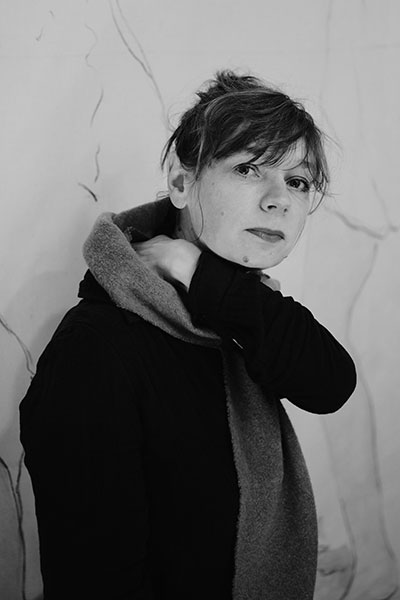 Juliette Lemontey
Juliette Lemontey trained at the Regional School of Fine Arts in Valence, France, where she specialised in zinc engraving.

A particularity of Juliette's work is that she never goes back on what has been put on the canvas. Even if her canvases are first sketched in charcoal, she gives them a definitive character by leaving them visible, in order to make errors and accidents visible.

In addition, she recovers old canvases as a support, their aged colour becoming itself a component of her painting palette. Juliette creates her own painting tools, and the pigments she uses allow her to compose very personal and singular colours, such as the velvety matt black that elegantly dresses the hair of her isolated characters.

In so doing, she appeals to our sensitivity, not only artistic and aesthetic, but also, and simply, human. Juliette lives and works between Grenoble and Paris.
---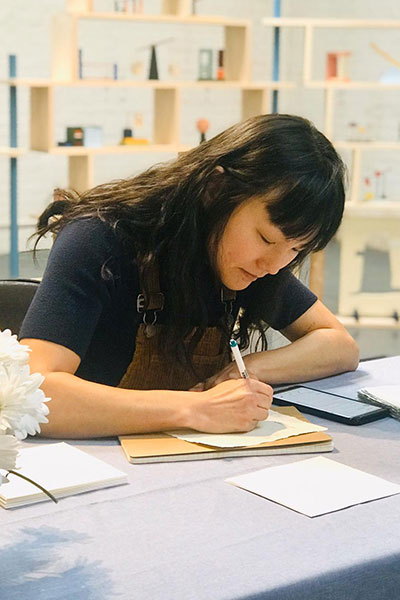 Katie Levinson
Katie Levinson (b. 1985) is a mixed-media artist melding elements of architecture and design in conceptual artworks. Her work is minimal, calling on the stark space and sparse objects to communicate in as little gesture as possible. The systematic order satisfies our primal desire to catalogue our experiences and environment. Katie currently lives and works in Brooklyn, NY, USA.
---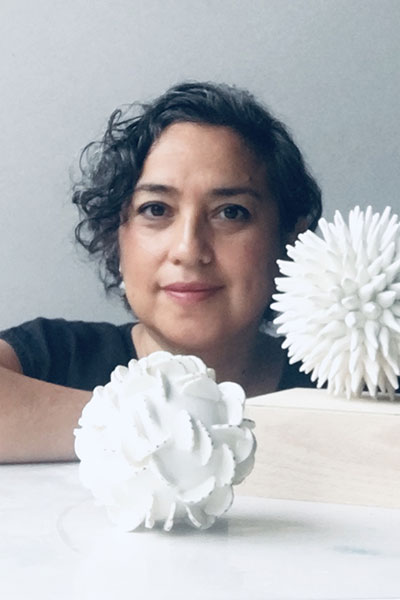 Diana Valarezo
Diana Valarezo is an Ecuadorian visual artist. Her nomadic life and her sojourns in China, Senegal, Peru, and Myanmar have enhanced her reflection on the symbiosis and exchange between cultures and their reciprocal influences. Diana graduated from the Art School of the Central University of Ecuador, and achieved a Diploma at the CAFA in Beijing 2000. She also studied Visual Anthropology at PUCP and Ceramics with Sonia Céspedes Rossel in Lima. Diana won first prize for the National Printing Competition at the House of Culture of Ecuador in 1993, and was awarded 'First Honor' at the Biennale in Lima, 1997. Diana's artistic practice is not static, or frozen through the use of a single medium, but travels as she does. She makes use of various media and techniques (painting, photography, engraving, installation, ceramic, performance) to formalise her thoughts of the world. The shapes and colours become a pretext, a parenthesis to make us travel inside her creative world. Diana currently resides in Brussels, Belgium.
---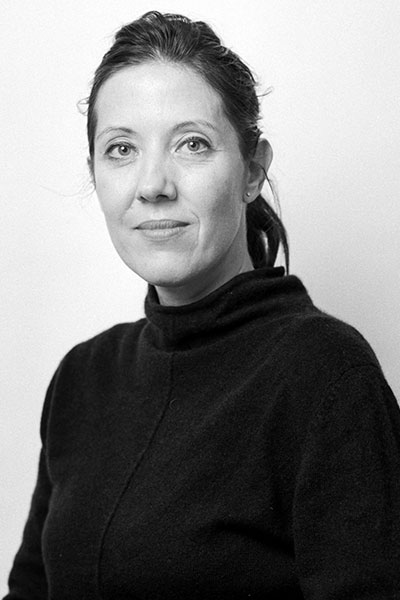 VON ALLIN
VON ALLIN is a German minimalist "contemporary artista". Her unique perspective on life's impalpable essence results in her strong, intimidating – and sometimes playful art.

After graduating from the Design Academie Berlin, VON ALLIN pursued a career in leading German design agencies. Being in a constant search for the perfect medium to express her minimalist vision, VON ALLIN travelled the world, until she decided to trade her career in design for fine art.

She experiments with a wide range of different mediums and techniques including monochrome painting, mixed-media, and installations. VON ALLIN draws her inspiration from her personal struggle to understand and cope with certain emotions, thoughts, or situations. Her journey of capturing the quintessence of life also unfolded her dedication to colour, as seen in her monochrome painting series.

Here, minimalistic forms provide the perfect backdrop for her strong art. VON ALLIN currently lives in Bonn, Germany.
---