The Team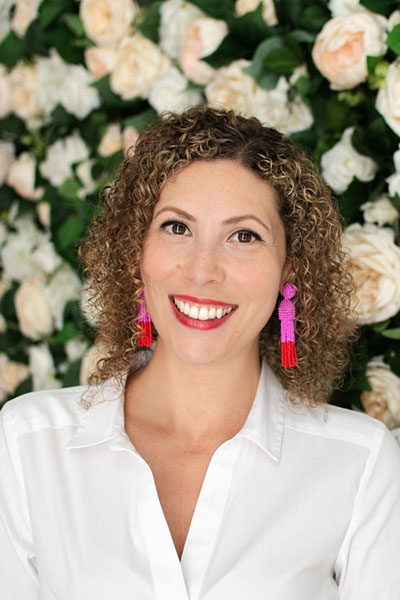 Georgia Brooks
Founder & CEO
Georgia Brooks founded The Nine & The Nine Equality Initiative in 2020, inspired by the many incredible women and associations she encountered in Belgium. Based in Brussels, she is a passionate advocate for women's rights and gender equality. Since 2017, she is also the Founder and Managing Director of the Fempower Initiative – a non-profit organisation under the auspices of the King Baudouin Foundation that supports healthcare and education projects for girls and young women throughout the Middle East.

Georgia is originally British-Canadian-Lebanese, and grew up between the U.K., Canada, and Egypt. She holds an MA in Ancient History from University College London and a BA(Hons) in Classics and Ancient History from the University of Warwick. During her undergraduate studies, she spent one year at the University of Bologna as part of the Erasmus programme. In addition to her native English, Georgia speaks French, Italian, Egyptian Arabic, and, in honour of her adopted country, is learning Flemish.
---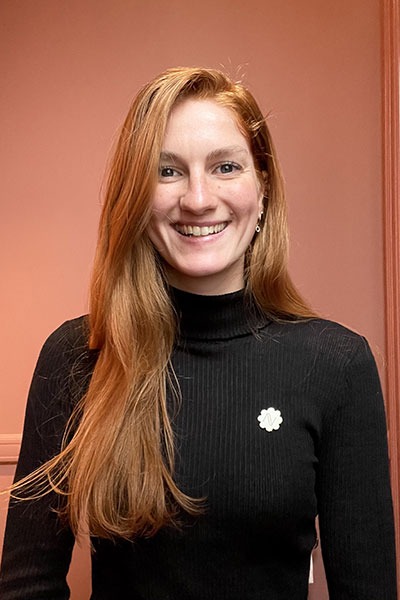 Ségolène Goffinet
Club Coordinator
Thanks to her studies in Hotel Management and her travels around the world, Ségolène was able to study and practice different languages such as English, Dutch, and Spanish in addition to her mother tongue, French.

Her role as a club administrator at The Nine is to ensure that everything runs smoothly so that members and guests have a smooth and memorable experience at the club. She is convinced that The Nine will bring her personal and professional growth through the diversity of the events/workshops and her work.

Ségolène is very excited and grateful to be able to implement her knowledge about the hospitality industry, to have the opportunity to train alongside many inspiring women, and to be a part of a start-up with a mission that she is personally very passionate about.
---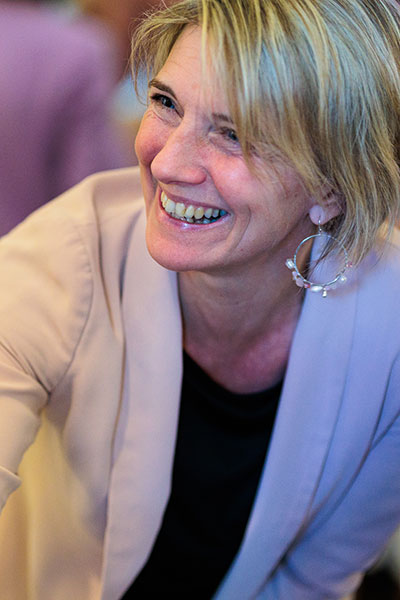 Pamela Tizzani
Head of Events & BD
Pamela is an experienced events manager with over 20 years in the industry. She has worked across Europe, chiefly in Italy, the Netherlands, and most recently Belgium, where she worked in the Institute of Italian Culture and then Banca Monte Paschi Belgio.

With expertise in marketing, events management, and PR, Pamela is passionate about bringing people together. She is motivated by new challenges and experiences, which lends well to the dynamic events programme at The Nine.

Pamela is fluent in English, French, and Italian, as well as having basic German and Spanish. When she's not designing unique event experiences, Pamela enjoys hatha yoga, dance, and travelling.
---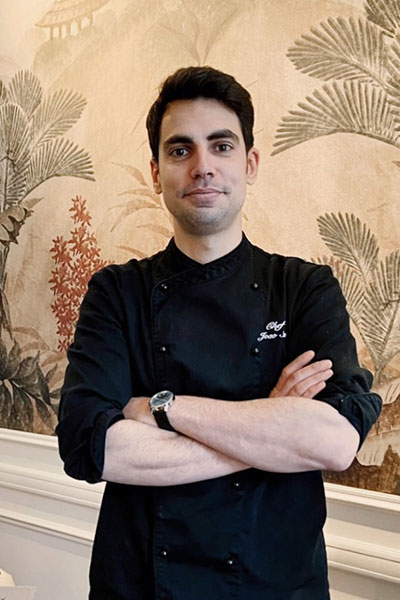 Joao da Silva
Head Chef
Joao started his culinary career at Chefs Training & Innovation Academy in Cape Town, South Africa. While there, he also worked with Bertus Basson at his prestigious restaurant, Overture. In 2012, Joao opened his first restaurant - The Jam Tree - in Zimbabwe, where he focused on modern European cuisine.

In 2013, he moved to Mallorca, Spain, gaining experience with Fabian Fuster at Canela restaurant; and later Amaya restaurant. Head-hunted to open the restaurant Lume&Co, Joao turned his attention to innovative grilling techniques. In 2020, Joao moved to Belgium, where he worked with Yves Mattagne at Art Club in Brussels, among others.

Joao's favourite cuisine to cook is Peruvian; fusing Modern European and indigenous Peruvian flavours. He is also a huge fan of Indo-Chinese cuisine, as well as Japenese fermentation techniques. He brings his creativity and international flair to The Nine, where he devised both an à la carte and dedicated bar menu. In addition to his native Portuguese, Joao speaks English, Spanish, Italian, and is learning French.
---
The Advisory Board
We are honoured to have such outstanding women on our advisory board, helping us to shape and grow the direction of The Nine.
Each are pioneers in their own field, and passionate about gender equality.
---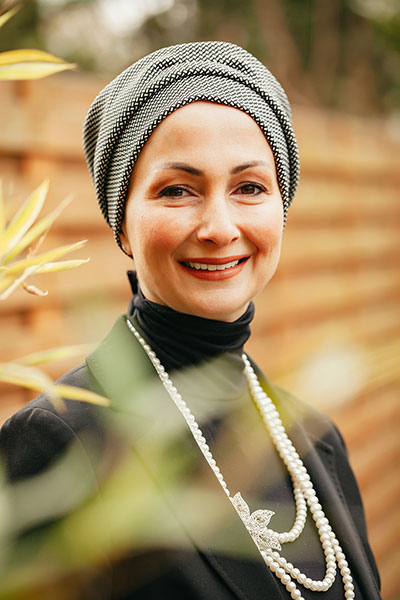 Louma Albik
Louma Albik is the CEO & Founder of SB Overseas (Soutien Belge Overseas), an international humanitarian aid organisation. She is an expert in the Syrian conflict and refugee crisis, often working as an immigration consultant. Passionate about women's rights and high-impact leadership, Louma further advises on sustainability action plans, focusing on overcoming barriers and creating a sustainable business. She holds a Master's in Business Economy from the University of Aleppo, and a License in Communication for Influence and Impact from the University of Cambridge. In addition, Louma holds several certificates in leadership, organisational management as well as war trauma training, NLP, TOT and coaching.

Louma has been widely honoured for her work on the refugee crisis and in empowering women, most recently by the King of Belgium and the Vice President of the EU. She believes in inspiring and motivating others to drive forward sustainability and innovation, and in empowering women to find the key to their lives and achieve meaningful change.

www.sboverseas.org
---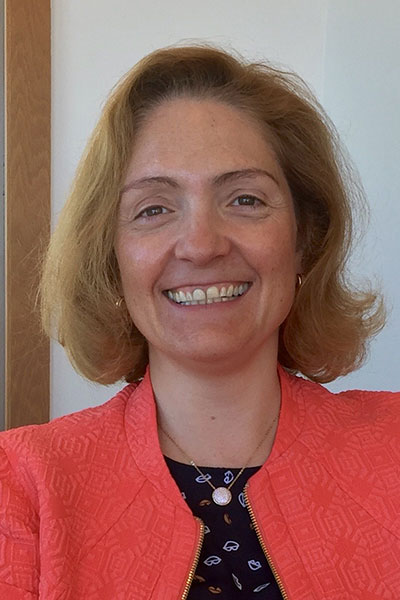 Sophie Bertin
Sophie Bertin is the Founder of Parnima Consulting, working with top consultancy firms and financial clients on matters pertaining to EU State Aid, financial institutions, and market infrastructure. Since 2016, she is also a Senior Advisor to Covington's Global Antitrust and Competition practice. Prior to this, Sophie was Group Head of Corporate Development and Managing Director of SIX Group (in Switzerland), in charge of strategy development, innovation, and regulatory affairs.

Sophie served as Head of Unit at the Directorate General for Competition within the European Commission during the financial crisis. Before joining the Commission, she held senior positions within SWIFT, where she was globally in charge of Asset Servicing; with The Bank of New York Mellon; and worked with the top consultancies McKinsey and later Bain. Sophie is currently working in parallel on setting up a new company aimed at improving – and making more fun & interesting – compliance trainings, based on the principles of gamification.

Sophie started her studies in Vienna, graduated from the Ecole Supérieure de Commerce de Paris, holds an MBA from INSEAD and a postgraduate diploma in EU Competition Law from King's College. She is a member of the Executive Committee of the INSEAD Alumni organisation, in charge of organising all Global Clubs. She is also the founder and co-president of the global INSEAD Women in Business Club.
---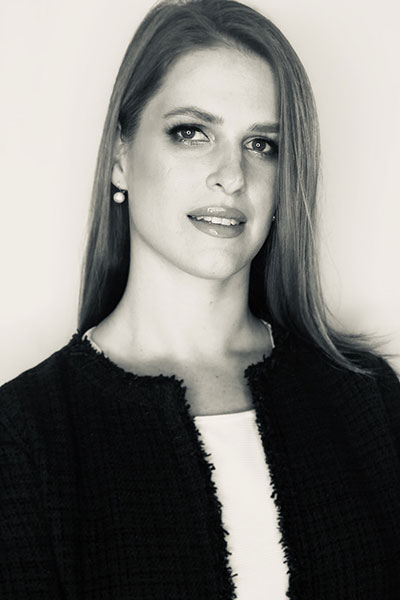 Sabina Ciofu
Sabina Ciofu works as Head of EU and Trade Policy for techUK, the largest trade association for tech businesses in the United Kingdom. Based in Brussels, she manages techUK's EU policy priorities as well as the international trade agenda. Sabina leads the engagement with the European Union institutions, as well as the EU Member States. Outside of the EU, her work is focused on key trade partners, such as the USA and Japan, as well as key international organisations, such as the WTO and the OECD. Previously, she worked as Policy Advisor in the European Parliament for almost a decade, where she specialised in tech regulation, international trade and EU-US relations.

Sabina is the founder of the Gentlewomen's Club, co-organiser of the Young Professionals in Digital Policy and a member of the Global Shapers Brussels Hub, where she led several youth civic engagement and gender equality projects. She holds an MA in War Studies from King's College London and a BA in Classics from the University of Cambridge. She loves bringing people together, building lasting connections and creating meaningful interactions. And she'll always choose 'people time' over 'me time'. It's where she gets her energy, inspiration and joie de vivre from.
---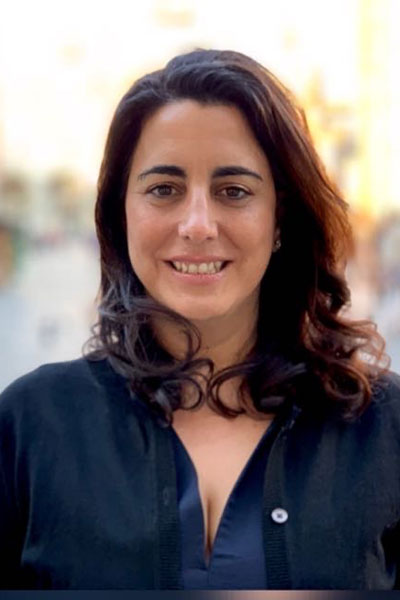 Stephanie Manasseh
Stephanie is originally from Montreal, Canada and graduated from McGill University where she earned her Bachelor's Degree. She went on to study at Sotheby's Institute and Goldsmiths in London. Stephanie founded the Accessible Art Fair (ACAF) in 2006, which offers unaffiliated artists an opportunity to network and exhibit their work in an art fair setting. In the corporate sector, she was responsible for developing and implementing the Art & Design Sessions for BMW in Belgium. Her expertise in the art world has brought her ongoing professional partnerships with international brands such as American Express and The New York Times, BMW, Montblanc, Tiffany, Alfa Romeo and recently with The Bicester Shopping Collection.

Launching SM Art Advisory over 10 years ago, Stephanie offers her expertise to all types of clients from sourcing art to consulting on events to helping artists with concept creation and development. Recently, Stephanie has been appointed as curator and head of sponsorships of the Sol Lewitt exhibition at the Jewish Museum of Belgium set to open in 2021. Stephanie Manasseh has been working with Jonathan Prince Studio and Berkshire House since 2018. She is responsible for all communications, special projects and sponsorships. Stephanie is based in Brussels, Belgium and regularly works in Massachusetts, at the studio of Jonathan Prince/ Berkshire House.

www.smartadvisory.art
---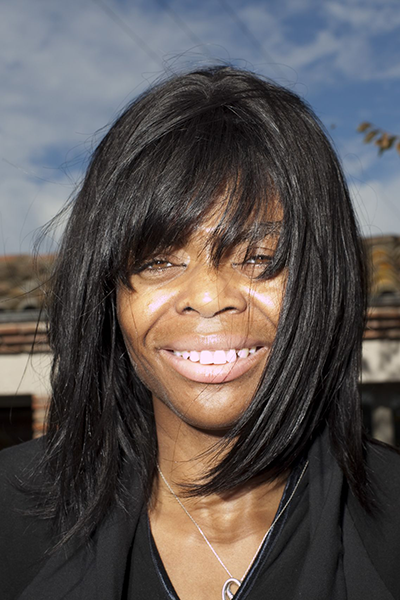 Dr. Audrey-Flore Ngomsik
Audrey-Flore is TEDx speaker, multi-awarded leader, whose mission is to help CEOs place corporate social responsibility in the DNA of their corporate strategy, and leverage social, economic, and environmental sustainability to boost their profitability, competitiveness, and attractivity. PhD in Physical Chemistry and Analytical Chemistry from the University of Paris VI, Audrey-Flore has centred her career on the promotion, development, dissemination, implementation and commercialisation of innovations in green chemistry and sustainable development, in order to reduce the carbon footprint of companies.

She has developed more sustainable, i.e. less polluting processes, helping industries avoid the pollution she used to clean up. This involved the development of new materials and green processes based on technologies such as (bio)(nano)materials, ionic liquids, and super-critical fluids, in a variety of sectors (such as food, cosmetics, waste valorisation, biorefineries, textiles, material sciences, biotechnology and pharmaceuticals).

Part of the management team of the Brussels Binder, she advocates that diversity should not be denied in policy debates, as much as it should be included in the growth strategy of companies to foster innovation. Convinced that the biggest threat to the planet is the belief that it does not concern each and every one of us, Audrey-Flore is co-writing a blog to demystify CSR and is one of the laureates of the Studiotopia program, where scientists and artists unite to explain sustainable development to the general public.

www.science-by-trianon.com
---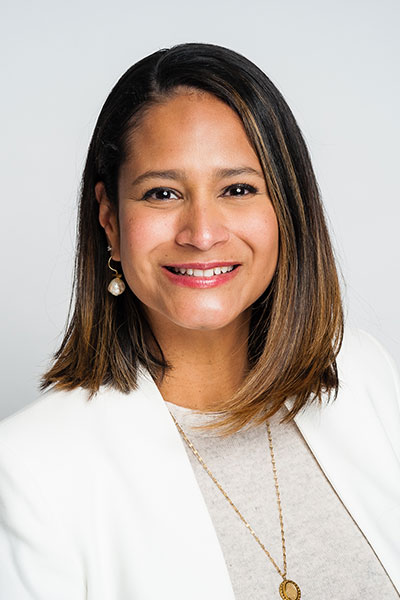 Jessica Ramos
Jessica Ramos is the Head of Regulatory & Oversight Affairs at EBA CLEARING which she joined in 2018. Since 2011 she held a number of positions at SWIFT, namely in Oversight Affairs, Legal & Compliance, Finance and as Chief of Staff to the global CEO. At SWIFT she was also responsible for diversity and inclusion initiatives for the business. She started her career as an Associate in Consortium Central America in 2006, focusing on banking, finance, and corporate law.

Jessica is currently a member of the Belgian Company Lawyers Bar, the New York Bar, the Honduran Bar and the In-house Competition Lawyers Association. In addition to her law degree, Jessica holds an MBA in Finance, an LL.M. in Corporate Law from New York University (NYU), and an LL.M. in Competition Law and Economics from the Brussels School of Competition.

Jessica founded Mizbiz in 2016, an organisation aiming to connect, inspire, and empower women in Belgium. She is a Board advisor to CyberWayFinder and a mentor for ConceptionX.
---